* Screen Space Reflection is currently best recommended for Desktop Mode only, and can be pretty demanding for some hardware.
Leave a comment
EmuVR update 1.0.3 is here!
Time to show off some new stuff and post more often here.
Today: TV glass thickness shader
Before, it looked like some magic changing paint over the screen.
Now the image is actually inside the glass.
This looks pretty cool in VR!
Leave a comment
EmuVR Beta is LIVE!
I repeat, THE BETA HAS LAUNCHED!
This is not a drill!
How to participate? Go here to enter our beta testing community: www.emuvr.net/beta
This is still very WIP, many features are still being worked on, but now you can play while we keep improving it together!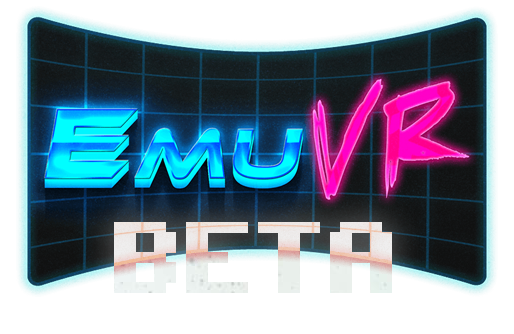 PS: I'm sorry for the radio silence for a while, and thank you for your patience. I was just working on it nonstop, concentrating on the launch. The beta started internally a week ago with me sending invites to every single person that just asked directly for it since 2015. That's how everyone got an invite, just by asking! But I couldn't make that info public just yet because I could receive 100s of requests while I was trying to fix game breaking bugs in time. And today it is finally stable enough for everyone to try, so let's do this!
6 Comments
Next Page
Previous Page